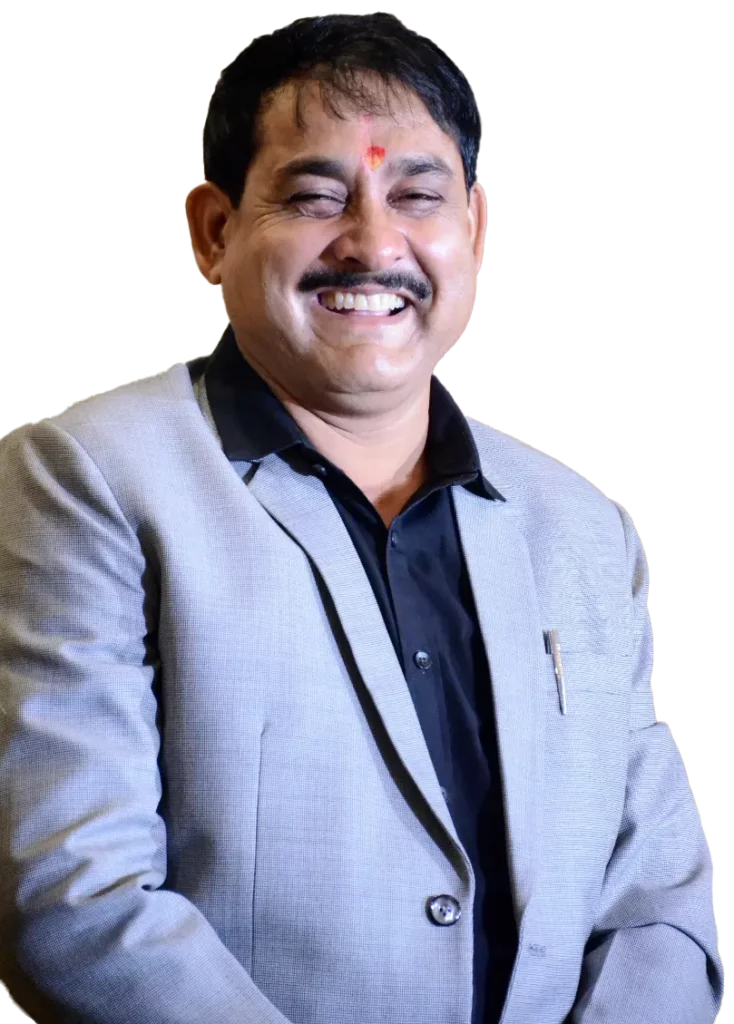 SANJAY OJHA
Director
Shakuntala Group of Schools
Greetings! We are living in a fast changing world, a changing society, progressing at a galloping speed, impact of science, scientific research, technological development, globalization on our daily life is vibrant and unavoidable. With this mind, we continue to march steadily towards the session 2022-23 with an aim to provide responsible citizens who will participate in Nation Building.

A pass out is an excellent person who is able to compete & meet the challenges of life. He has to have good moral values and hospitality in his dealing with people.

"The Late Shakuntala Devi Education Society" Bhilai has honour of running Shakuntala Vidyalaya (Central Board of Secondary Education), Chhattisgarh and has bagged a number of merit certificate at different levels like Primary, Middle, Secondary and Senior Secondary gaining recognition and collaborating with British Council-United Kingdom's International Organization for Education opportunities and Cultural relations.

Keeping in view our experience in state Board Classes, we have developed a parallel new institution in the name of Shakuntala Vidyalaya No-2 in the vicinity of our old campus itself. This is to cater the requirement of Hindi/English Medium State Board Affiliated School only for classes IX to XII. The beauty of institution is to provide education separately and qualitatively in both mediums.

We have been serving the society through our efforts to provide the best possible education from Pre-Primary to Senior Secondary level with persistent, vigor and will continue our efforts towards new trends and performance as per CBSE updates.